Are you struggling with low staff morale this upcoming holiday season as the second wave of COVID-19 surges throughout the US? Now is the perfect time to give your employees the opportunity to reset and celebrate by hosting a social distancing holiday corporate event. At Eventfully Yours, we have everything you need for a successful corporate event whether it's online or in person. If you're in North Richland Hills, Texas and surrounding areas, contact us to see how we can help.
Host a Virtual Conference Holiday Corporate Event
Virtual meetings have become an integral part of work life, but this holiday season, you can bring the party to your preferred video conference platform. First, select a small group of team members to attend your event in person. The rest of your team can connect virtually. You have the choice to have one large meeting or separate meetings for each department or team. Eventfully Yours has partnerships with live streaming vendors who can help with this.
To keep your staff engaged, we highly suggest that you plan your virtual corporate event in segments, and define what tools are necessary for success. For example, the type of activities for a niche group of your employees may not work for your entire company all at once. So, be conscious about the goal and purpose of each activity to iron out the best way to make it work.
Host a Series of Small Social Distancing Events
If you're tired of virtual meetings, consider hosting a series of small social distancing events, instead. This way, you can mingle with your entire team in person while regarding everyone's safety. Even more, you'll have the chance to connect with your staff in a more personal way.
To start off, you'll need to separate people into groups. For example, you can create groups based on the departments of your company. This will allow you to have a concise and final guest list, in addition to that it will determine how much space is needed for your social distancing event. Then you'll update your guests on social distancing practices.
Once you secure a place and time you can encourage them to follow the COVID-19 protocols, such as a negative test result. An example of good testing practices is to require that everyone in attendance have a negative test result within 5 days prior to the event. Be mindful that according to the CDC, it may take 2-14 days for COVID-19 symptoms to show. Eventfully Yours has a COVID-19-friendly protocol that will ensure your guests comfort. We perform temperature checks at the door, frequent sanitation, and limit the number of guests allowed in our venue.
Lastly you'll want to inform your guests about the planned activities. Rightfully so, some of your staff may be concerned with maintaining a certain level of physical interaction, so it is important to include activities that won't impede on their personal space.
For example, you can play a game of "Who am I?". Give everyone a hat or headband with a famous character or celebrity's name on it. Then, split everyone into groups of two or three and have them ask their partner(s) questions that lead them to figure out who the celebrity or character is.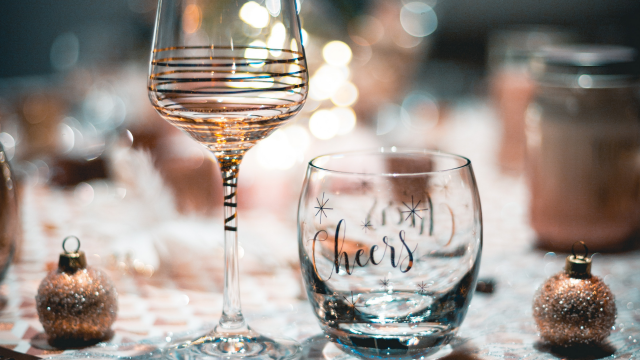 After many challenging lifestyle changes we've made due to theCOVID-19 pandemic, you and your employees deserve a wonderful holiday event this year. We hope that this guide alleviates some of the stress and inspires you to take action. If you're in North Richland Hills, Texas and surrounding areas, contact Eventfully Yours for more information on how to ensure that your event will be a success. Happy Holidays!