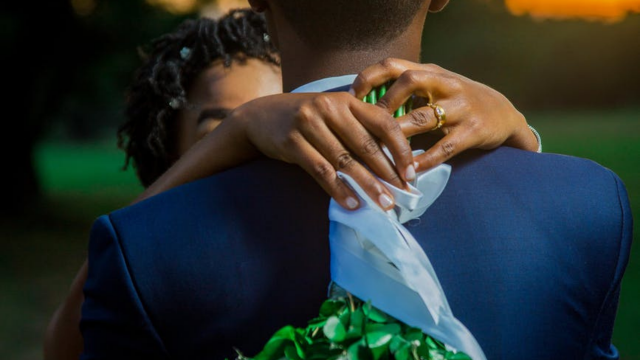 The micro wedding trend is in full effect, and it won't be going anywhere as the uncertainty of the covid-19 pandemic persists. Countless engaged couples have postponed their ceremonies in hopes that our lives would return to its usual pace, but that option is quickly being reconsidered. Modifying a traditional wedding to a micro wedding is the best option for many couples for different reasons. At Eventfully Yours, our venue is perfect for this type of event. Keep reading to see if a micro wedding is the best option for you, too.
What is a Micro Wedding?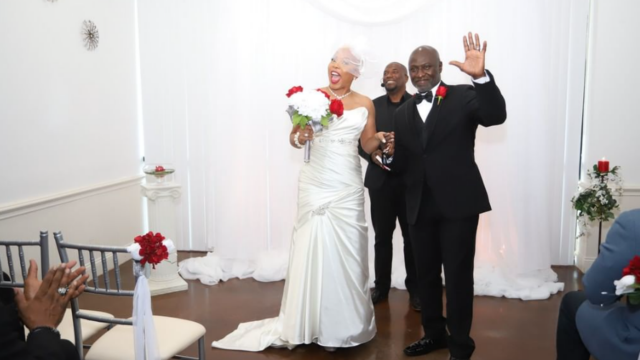 A micro wedding is a more intimate wedding, with up to 50 guests in attendance. Although the guest list is considerably smaller for many, the event still proceeds like a traditional wedding.
So while micro weddings have become a popular option for tying the knot while complying with COVID-19 regulations, the worldwide pandemic isn't the only reason for the upwards trend of micro weddings. In fact, they were on the rise before the pandemic started. They've become highly popular because they are the perfect way to keep the traditions you may treasure alive while hosting a wedding much more intimate and personal in scale. Plus, micro weddings can be formal, casual, or anywhere in between, which makes them the perfect choice for hosting a wedding that is a true reflection of you and your significant other.
Before you decide to scratch your original plans, make sure that a micro wedding is what you truly need. Here are a few signs that a micro wedding is a good option for you.
A Micro Wedding is a Good Option If:
You Have a Short Time Frame
If you're in a time crunch, a micro wedding is definitely an option you want to consider. Whether you're eager to marry your loved one or your wedding date is getting closer with no concrete plans in sight, this type of event will ease a lot of stress that often comes with the wedding planning process. Plus it enables you to plan a wedding that is upscale, yet pleasantly low fuss -- the perfect combination for newlyweds embarking on an unpredictable new chapter of their lives!
Since your list would be closer to 50 rather than 150, every part of the planning process will be much simpler to navigate. You'll have fewer tables and chairs to order, fewer attendees to accommodate, and more time to enjoy the planning process with low stress.
You Prefer Intimacy
If you prefer to have a small guest list that only includes the people you and your significant other hold dearest to your heart, a micro wedding could be a great option for you. It gives you the opportunity to spend quality time with guests in a way that feels more authentic than a traditional wedding would feel. You'll have the chance to talk to guests individually and create cherished moments that you're sure to remember forever.
An intimate micro wedding is also beneficial for those who experience high levels of anxiety, as well as those with more introverted personalities. A small wedding will feel more like a safe space, and allow you to relax with your guests.
You Want to Keep Your Wedding Costs Low
Let's be frank---the fastest, most efficient way to cut down on wedding costs is by shortening your guest list. After all, your uncle's great-granddaughter by marriage doesn't need to be there, right? A shorter list will help you separate between who really needs to be there and who would be nice to have there -- which has become all the most important during COVID-19, when events with large guest lists have momentarily become a thing of the past.
A smaller guest list also gives you more room in your budget to splurge elsewhere. This could take the form of top-of-the-line centerpieces, higher quality favors for guests or a longer honeymoon with your new spouse. Overall, shortening the guest list can help you create the micro wedding of your dreams that wouldn't have been possible with a huge guest list.
Book Eventfully Yours for Your Dallas/Fort Worth Micro Wedding
If you're planning a micro wedding in the Dallas/Fort Worth, Texas area, Eventfully Yours is here to help! Our 5,000 square feet venue accommodates a wide variety of socially-distanced events, weddings included. We also offer live-streaming services so that you can extend your guest list virtually while keeping your guests who are in attendance as safe as possible.
We also have a commercial kitchen for on-site catering as well as luxury linens available for rental. Plus, our incredible list of vendors includes some of the best caterers, photographers, videographers, musical entertainment, and more who offer an exclusive discount to our customers!

So, is a micro wedding right for you? We hope this guide helps you make that decision. If you'd like our help in planning your micro wedding, contact us today. We are now accepting bookings for 2021.