Written By La'Wonda Peoples, Director of Eventfully Yours Special Events Venue
Sometimes you are forced to postpone or reschedule your event due to circumstances that are out of your control. Although having to reschedule an event is frustrating, getting it back on track does not have to be. As the Director of Eventfully Yours Special Events Venue and a professional event planner, I've had to overcome many unexpected obstacles to get my client's postponed events back on track . Today, I am sharing a few tips I've learned from those experiences and my personal strategy on how to get postponed events back on track with minimal stress.
Create a Full Overview of Your Event
When you are rescheduling a canceled event, the first and most important step is to create a list that outlines all of your event details so that you can keep track of any changes in one place. Important event details include your budget, event name, date, time, location, and the number of guests you were originally anticipating. Also include the contact information for any event partners you'll need to keep in contact with. Our free post-COVID event checklist is a great resource to keep all of this information in one convenient place.
Outline Your Event Budget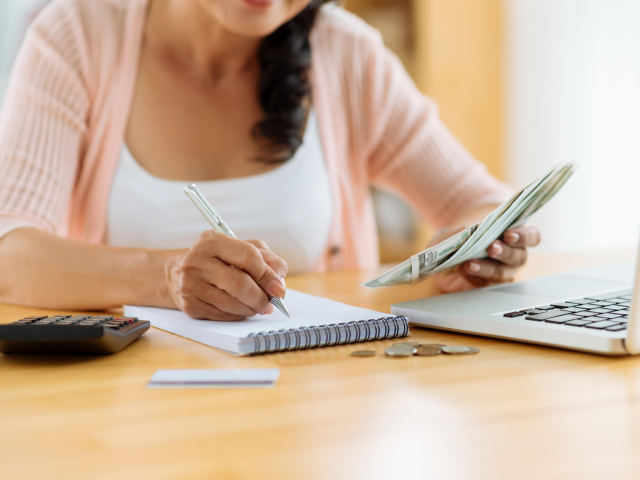 List the cost of every expense you've paid for so far including the venue, decorations, and the cost of any vendors including your event planner, caterer, and DJ. Calculate the total amount you paid for any deposits, and any expenses you paid for in full. If you need to cancel any of your vendors, calculate how much you expect to receive back in refunds based on their cancellation policies so that you will have an estimated budget of how much you can reallocate to any new vendors you'll need to book for your postponed event.
Communicate With Your Event Vendors & Your Event Attendees
La'Wonda Peoples, Director of Eventfully Yours Special Events Venue
The quality and consistency of your communication is vital when you are rescheduling a postponed event. Consistent communication builds trust, loyalty, and confidence among your event attendees and your event vendors. On the other hand, inconsistent communication or radio silence can be a major cause for concern that will cause vendors to cancel and attendees to decline your invitation.
So, what can you do to stay on top of things? First, you'll want to reach out to your venue. Ask them if rescheduling is possible. If they are fully booked, ask when new dates will be available and what the process will look like when it's time to reserve one. One important detail to note is the venue's refund policy. Ask if you will receive the full amount back should you choose not to move forward with your original event location.
The second step is to touch base with your event planner if you have one. Ask your event planner what their recommended plan of action is for postponed events and what information they need from you to get the planning started. Furthermore, inquire about their recommended vendors and ask them to confirm whether they will still be available for your new event date. Also, ask your event planner about ways you can cut costs and save money. You may be surprised with the tips they have to offer.
If you don't have an event planner, don't worry, you've got this! After contacting your venue, you'll need to contact your caterers next. First, make sure they will be available on your new event date. Then, ask specifics about the menu. Will the selection be modified at all? Even more, get the details on how they intend to make their service COVID-friendly. Ask about what safety precautions they use and what they recommend as the best way to set up your food display.
Next up on the postponed events checklist is to contact your DJ. This part is very straightforward. First, ask the if they are available on your new event date. Next, get their feedback on social distancing. Do they have any special requests in regard to COVID?
Last but not least, keep your attendees updated once all new details for your event have been confirmed. I suggest you reach out to guests both privately and publicly for the clearest message. You can utilize tools like social media and emails. For example, start a group chat or forum where attendees can post questions and comments about the event. If your event is ticketed, use your preferred ticketing platform as a means of communication as well.
As a result of the COVID pandemic, there are many canceled events and tons of frustration, but that does not have to be your experience. I am confident that my tips and Eventfully Yours' post-COVID checklist will ease your anxiety and help get your postponed events back on track.
If your event will take place in the Northern Texas area and you need some help getting your postponed event back on track, give us a call at Eventfully Yours. Not only do we assist with all levels of event planning, but we also have close relationships with the best vendors for events in Dallas/Fort Worth. We also travel if you're event is not in the Dallas/Fort Worth area! Contact us for any assistance for events and download our free post-COVID event checklist here.